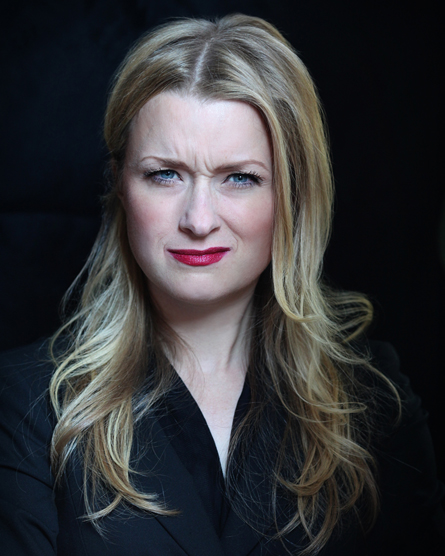 Tina Dupuy is a native New Yorker born in exile.
The daughter of biblical brimstone hippie revolutionaries, her parents were members of a splinter sect so fringe it makes normal cult apologists shudder. This has given her a rather unique take on life. "My parents were missionaries, not to be confused with 'mercenaries' because that would actually be cool."
Tina's childhood was spent as glorified luggage, living in several countries on two continents and eventually attending nine elementary schools. The most stable home she had was an adolescent all-girls group home in Northern California where she made few friends by being an (alleged) stuck up nerd who "thought she was better than everyone else."
Tina's life long ambition of being a paleontologist was thwarted by the siren call of freelance journalism. An irreverent yet unassuming humorist, Tina is a natural for the work. "Prostitutes are known for their hearts of gold, you never hear anyone say that about satirists," she laments.
Sometimes a reporter, sometimes a comedian – always a wedge-issue enthusiast and devout skeptic – Tina is an award-winning writer, investigative journalist, the former managing editor of Crooks and Liars . Tina appears frequently on MSNBC, Current TV and BBC, and all over the radio frequencies via KCRW's To The Point, The Stephanie Miller Show and The Leslie Marshall Show. She writes for Mother Jones, The Atlantic, Skeptic, Fast Company, Alternet, LA Weekly, Los Angeles Times and Newsday among many others. Her weekly op-ed column is nationally syndicated through Cagle Cartoons.
She lives at home in Manhattan.
A (somewhat) complete list of the newspapers her column appears in is here.